DO NOT FEED THE HIPPOS!

It is our belief that everyone deserves to have fun, so we created BELLBOY.
At BELLBOY, we aspire to surround ourselves with beauty and wisdom, this is why you might find our approach to people, food and drink slightly out of the ordinary.

We don't care how long it takes us, we're going somewhere beautiful.

Redefining the bar experience since 2014
"The cocktail is a modern invention and is generally used on fishing and other sporting parties, although some insist that it is good in the morning as a tonic." Jerry Thomas - 'How To Mix Drinks' 1862
Butler is our not-so-secret 'secret' sister bar, hidden away behind the Bellboy bar. Intimacy is Butler's way, with only 12 bar stools and one bartender…your very own Butler. Step inside our time machine for classic cocktails and oysters.
Butler is also available to hire for small groups of up to 17 pax, who are seeking a private, intimate, "one on one" hospitality experience - please contact Mor@monkeybiz.co.il
TO BOOK your seat in BUTLER, PLEASE CLICK HERE
Step inside Bellboy's parallel universe and enjoy brunch, our way.
Featuring a collection of re-imagined classic brunch dishes and drinks along with flowers, butterflies and hummingbirds flying around, we invite you to tag along for the ride through our secret garden fantasy.
Every Friday & Saturday, from 10am until 3pm.
for brunch reservations, please click here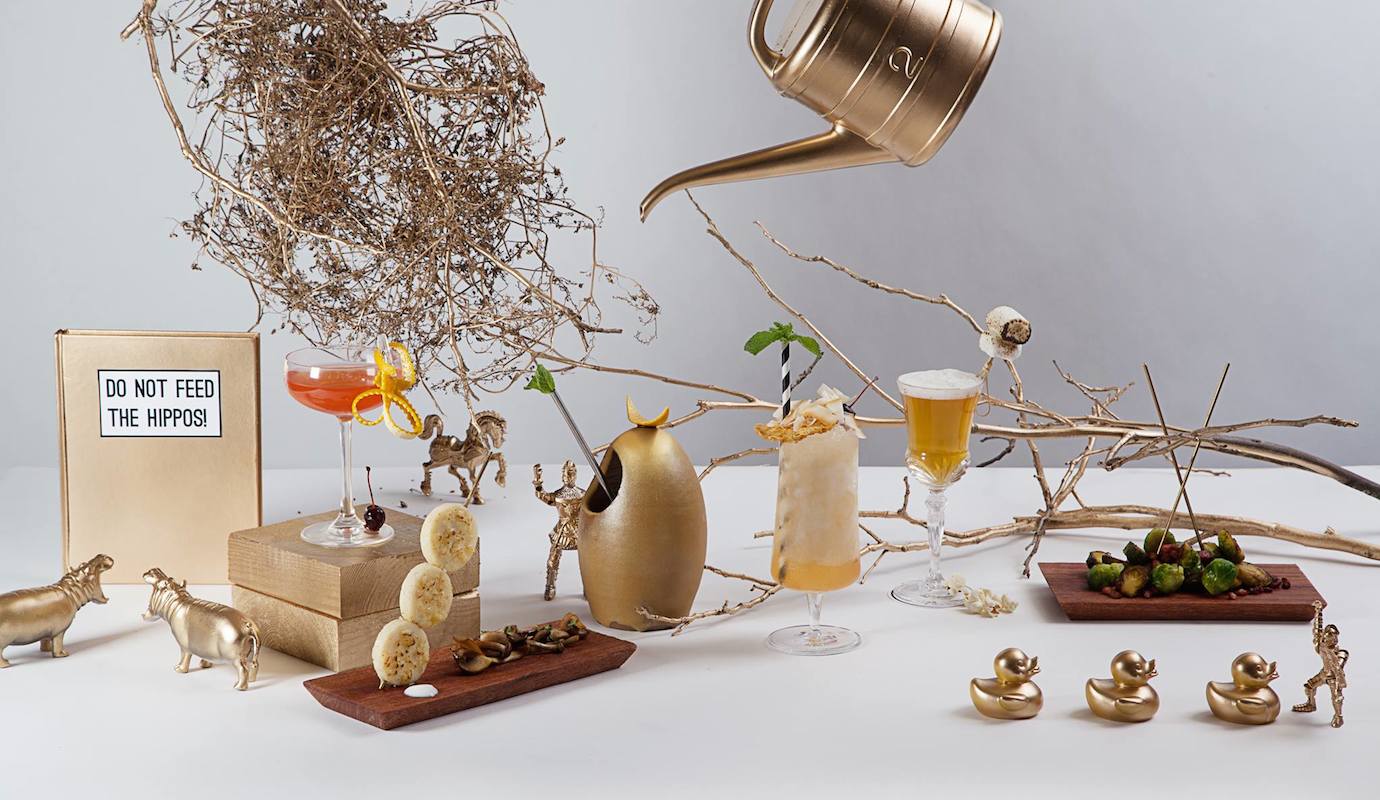 Give the perfect gift to someone you love.
The gift of a great food and drink experience.
What is a gift card?
What greater gift is there than buying somebody an evening out, lunch perhaps, or some celebration cocktails?
With the Monkey Business Gift Card, you can treat your loved ones to a great time at any of our fabulous venues.
How Does it work?
Our vouchers can be purchased in multiples of 100 NIS, eg. If you would like to buy 500 NIS, please order 5 x 100 NIS. Your lucky recipient will be able to use the gift card in any Monkey Business Venue. Please note also that we cannot issue change in cash or credit charge form, but gift cards can be combined with cash or credit card when making payment in the venue. Please note that refunds are not currently available.
HOW DO I RECEIVE THE GIFT CARD?
We will post it to you. Just choose your preferred postage address and timing option.
let's do it.
OK.
Welcome!
choose your EXPERIENCE
Other venues by monkey business group
find US
BELLBOY is located in the lobby of the Hotel Berdichevsky
14 Berdichevsky St, Tel Aviv
Admittance to BELLBOY is from 25 years old and above
Opening Hours
Open daily from 6:00 pm until late
Happy Hours everyday between 6:00 - 8:00 pm
BOOK US
For regular reservations, please CLICK HERE.
To enquire about full venue private hire events, please contact: Mor@bellboybar.com
CALL US
SEND US A KISS
Follow us